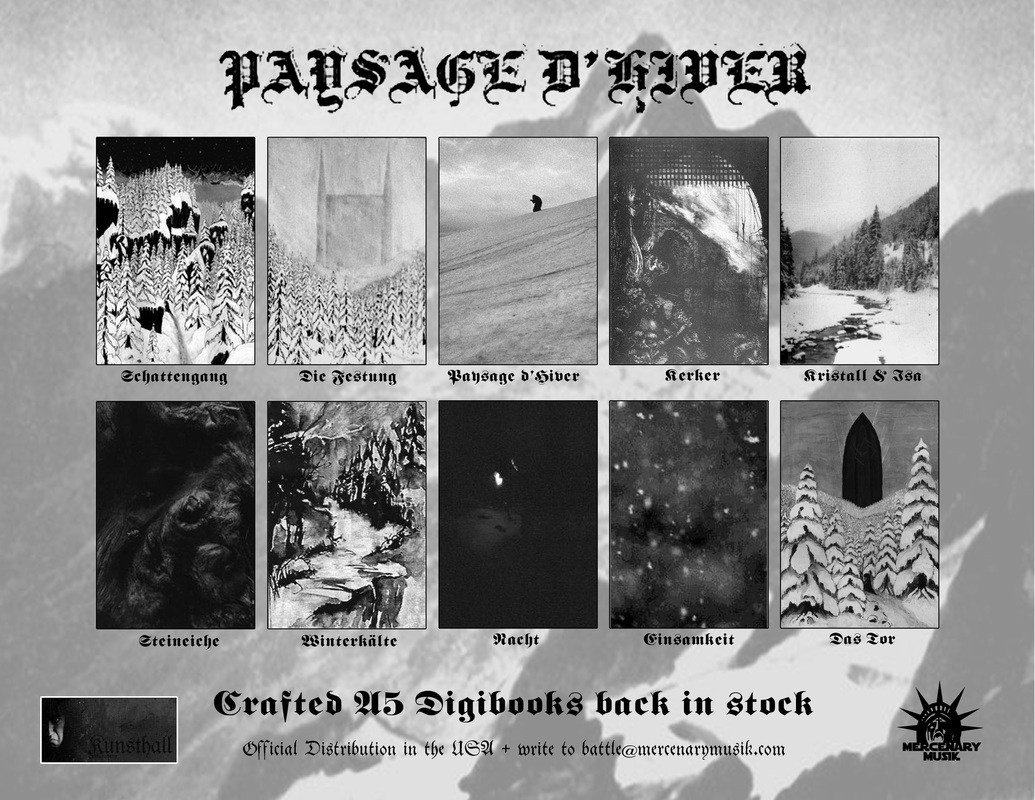 ---
​HELLSWCHADRON - Storming Obliteration

A German / American Assault of Old-School War Thrash, debut album features 14 addictive anthems that combine the best elements of 80's Thrash, Death, Black and Heavy Metal. All lyrics strictly dealing with World War I & World War II.

Hellschwadron is the sound of Armored forces blown up over mines!

www.hellschwadron.com


CRYFEMAL - Increibles Tormentos

Necro Funebre Astral Black Metal returns!
​The 2nd edition of this long-since sold out classic. Contains the "Letanias del Necromante" EP as bonus tracks. Jewelcase CD with 12-page booklet including lyrics. Also coming soon, Vinyl version with poster.
​


PROSTERNATUR - Abyssus abyssum invocat

Emerging from their deep roots placed within 90's subversive sects, Prosternatur are a mysterious secret order from across Europe. This first ever debut offering is a stunning work of oppressively dense & brooding Ritualistic Occult Black Metal.
​A Grueling Din from Miasmic Blackened realms that tears at the desolate reaches of your subconscious.
Welcome to Mercenary Musik

---
| | |
| --- | --- |
| Who We Are | Black, Death, Doom, Thrash, Ambient, Experimental, Martial |
| | |
| --- | --- |
| Our History | 2001 - present |